The choice to use a blank canvas event venue can open up a world of creative opportunity but making the leap first time can be daunting. Those looking for guidance have come to the right place – we're here to help you! Here are our 6 top pieces of advice for making the most of your blank canvas space and newfound event-planning freedom. 
Pay 
the venue a 
visit 
You'll know already that there's nothing more helpful than visiting your venue in person, but it's even more important when you're working with a blank canvas space! Taking the time to see it in person means you can get familiar with the space in way that a few photos online just can't match. Deciding exactly how to put your event together becomes a breeze if you can visualise it clearly in your head so you should try and make it a priority to go and look. 
However, we understand there may just be times where there really isn't a chance to squeeze a visit in. In these cases, the next best thing (if available) is to take a 3D tour online of the venue. To see this in action, you can check out the one of our very own Noho Studios. It's a great alternative for helping to take out a lot of the guesswork and ensuring you can still make the most of your blank canvas event space.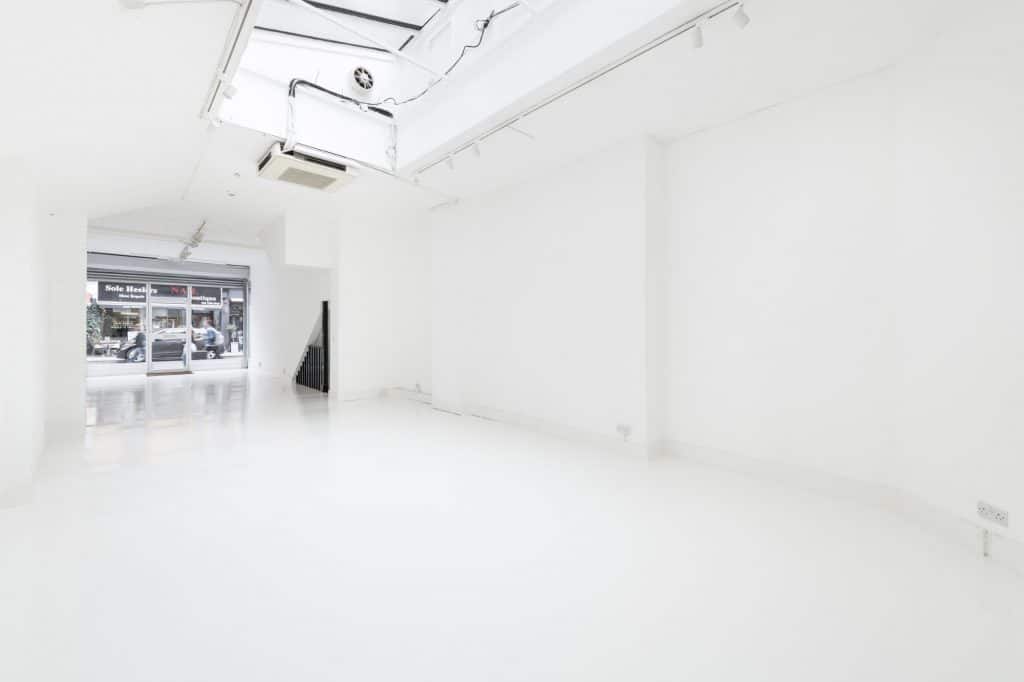 Get yourself a

n AV

 technician
One of the easiest and most effective ways to customise a blank canvas venue is getting creative with lighting and projections. There are nearly endless possibilities for tailoring it to your event from washing the walls in brand colours to projecting a looped video onto the table tops. It's incredibly flexible and highly cost-effective too compared to hiring physical displays and decorations.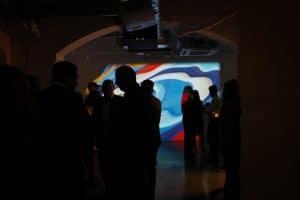 The only thing to consider is how complicated setting up a display is if you're not a professional. We recommend hiring a technician (or two) to take care of it for you and to stay on hand during the event. The upfront cost is always worth the time, money and enormous headaches it'll save you in the long run.
Make the most of 

your

venue team's experience. 
They have more experience working with the space than anyone else so make the most of that! The venue wants your event go to as well as you do so don't be afraid to take advantage and ask lots of questions. They should be able to give you plenty of recommendations about everything you can think of from catering to carpet suppliers, florists to furniture hire or even shopfront decorators. You can find some supplier inspiration over on our Instagram where we've tagged them in the amazing examples of what's possible with a blank canvas venue.
Get creative
. Make 
it immersive
.
You'll need to give guests something to do and while starting with a totally empty room might feel like a challenge, there are a plenty of tricks to help you bring it to life. Particularly for events like product launches or pop-ups the focus should be on making the space as immersive as possible.  
A great example of immersive event we hosted was for Agent Provocateur (image below) where they completely transformed Noho Showrooms into a 1950s style diner allowing their guests to be truly involved.  
However, while it might be tempting to include lots in order to appeal to everyone… 

Be careful not to over-do it
It's easy to get carried away since there's not a defined structure for organising a blank canvas event. You may think you'll feel better after hiring that extra podium, one more bunch of balloons or four more table settings, but fight that urge!  
Bringing in too much can clutter the space and ultimately risk spoiling the effect you really wanted your event to have. Instead, try to focus on the quality of event design over the quantity of event elements, making sure what you do include works hard enough so you don't feel you need any extras. 
D
on't let yourself
 get
overwhelmed
Your first time working with a blank canvas venue can be a lot so it helps to be prepared for that! It might feel daunting to have so much to organise and especially the things that hadn't even crossed your mind before at other types of venues. A great tip for manging both your own expectations and the clients', is to set out a clear list of criteria at the start with a small breakdown for how to achieve each. This provides an easy source of guidance later on so you know exactly what to do and when to do it. There will be exceptions but generally if it's not part of the plan from the beginning, it's probably better to leave it out. 
We hope that's given you a good amount of insight into what it takes to organise an event at a blank canvas venue. For more venue inspiration, Noho Venues is a pair of stunning blank canvas spaces right in the heart of London's West End ideal for anything from drinks receptions to art exhibitions.  
We love hearing your feedback and questions so if there's still something you're wondering about then please don't hesitate to get in touch at info@nohostudios.co.uk!