Organising a launch party for your new product or business can be daunting. Don't let it put you off however, since it can also be incredibly rewarding and offer so many long-term benefits. After lots of hard work inevitably going in to create the product in the first place, there's a lot of pressure for the launch party to uphold that standard. Exactly what a successful event looks like will be different to different people but there are a few things that should apply to hosting every launch party.
We've put together 6 of our favourite tips for throwing a successful product launch so you can make sure you have an occasion for the ages:
1. Invite the right people
Who do you want in the room? Influencers? Press? Potential buyers? Exactly who the right crowd is will be different for every launch, but it's important to make sure you know who yours is. It helps to think about first what you want your event to promote and then who exactly you want it promoted to. Not only are you trying to impress your invitees, but their audiences. That 'secondary audience' your event can get is huge and we always recommend researching your potential guests' followings ahead of time to make sure their audiences are the same people you'd want to target the product to.
Likewise, a new tech start-up or fashion label might look to invite big brand decision makers and potential financiers to their launch party. These guests are unlikely to broadcast their attendance or have swaths of social media followers, but that doesn't matter; here the guests are already the people you're trying to impress. Use the event not only to get them familiar with your brand and product, but as a chance to treat them specially and personally. Ensure they have an experience with your product they won't forget in a hurry.
A successful launch party is a great opportunity to make introductions, network and start to build relationships with the right people – all you have to do is invite them!

2. Start a social buzz around your launch ahead of time
Pick a hashtag and broadcast it far and wide. A good online marketing strategy is a trick no-one can afford to miss out on in this age so getting going on as soon as you can. Capitalise on the fact you are having a launch party as it makes such great content for sharing. It involves so many other people so you can expect plenty of engagement and interaction with your brand ahead of time, not only from your invitees but their audiences, your suppliers and other stakeholders too. Any activity with this much share potential is not to be sniffed at.
Shein UK recently launched their 2019 Summer Collection with us at Noho Showrooms and made sure to build up plenty of buzz on socials beforehand. They announced the event on socials, made their hashtag clear (#SheinTakesLondon) and shared posts to countdown the final few days ahead of the opening. When it came to launch day, guests were already eager, in the know and excited to get involved with the brand!
3.Pick the right venue, both for the occasion AND your brand
It's important to make sure the venue choice doesn't outshine your product, nor shine the wrong light on your brand. While it might feel more exciting to invite guests to party at a club venue, that's only constructive if it's fitting to what your product or brand stands for.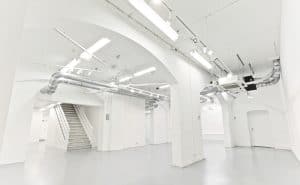 4. Check your launch party isn't going to conflict with other major events
What message do you want to send your audience? Your choice of venue should be a reflection of that. If you're struggling for inspiration, we'd recommend going with a blank canvas venue since it gives you the freedom to start from the ground up. It's much easier to design an event that communicates exactly what your company stands when you have control over every element! Our own blank canvas event spaces, Noho Showrooms and Noho Studios, are used for exciting and successful product launches all the time. We've even got a blog full of ideas and examples if you'd like more inspiration for your product launch event.
Timing is everything as the saying goes and yet this step is so easy to overlook. You'd expect to struggle for RSVPs if you hold your launch on say, Christmas Day, but don't get caught out by other less obvious occasions either. Make sure you research any important industry-specific dates, as well as large events that might be going on locally that day. (You don't want distracted guests to wander off over to something nearby!) There's only so much influence you can have over everything else going on around but as long as you've put in all the forethought you can, you'll have the maximum number of excited and engaged guests at your event.
5.Choose a memorable theme
The choice of theme can make or break a successful launch party. It's single best thing for getting it to stand out as well as providing a helpful (but rough) template to plan from. That said, there is more flexibility than you'd expect when organising to a theme. You can pick to put it across in myriad ways; the venue décor, with educational sessions, creating live experiences, offering bespoke catering – we could go on!  The point is to do something unique to ensure your launch event stands out in the minds of your audience.
One particularly unique product launch we hosted recently was Miller Harris' latest perfume They used stunning light projections and striking floral arrangements to create an amazing, memorable atmosphere. The event went down a storm if you ask us! All those inspired details are here below: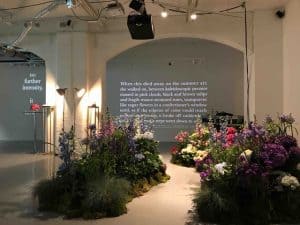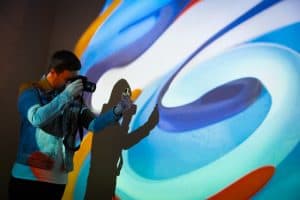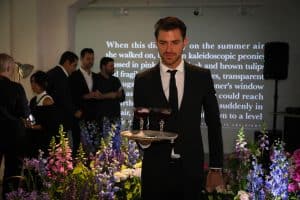 And finally…
6. Follow through on those objectives
Whether you want to build hype ahead of the product's public release or generate new leads, try and outline your goals at the very beginning of the planning process and stick with them! If you're stuck for inspiration, a great aim to keep in mind is to turn everyone in the room into an ambassador for your product. Knowing what you want your event to achieve can help you feel confident making all the right decisions and ensure your product is showcased at its full potential.
There's certainly plenty more we could talk about when it comes to planning a product launch but these are particularly important to consider. If you're now feeling inspired and fancy planning a launch event here with us, take a look at what our venues can offer you here. Or if you want to keep reading then we'd recommend our blog on working with a blank canvas space for you.