1. West End Venues enjoy unbeatable transport links
You want to make your event as easy to get to as possible for your guests, yet if you're not sure exactly where they're coming from, how do you decide where to host it? One of the best things about the West End is just how accessible it is from anywhere else!
Made up of five different districts (Mayfair, Fitzrovia, Soho, Marylebone and Covent Garden), each are well-connected by public transport and Underground. This ensures you won't need to worry where your guests are coming from as it's a breeze for them to attend your event no matter what. Both Noho Venues are found in the heart of Fitzrovia, putting them just a three-minute walk from Oxford Circus – the most central point and most used tube station in the West End.
Attendance can make or break an event so picking a convenient West End venue should be a no-brainer to maximise those visitor numbers and your event's impact.
2. There's something to suit everyone
West End venue hire will mean many different things to many different people – but you can be certain it'll mean something to them all! The beauty of the West End is that there really is something to appeal to everyone and the kudos of hosting an event here absolutely can't be replicated elsewhere in London.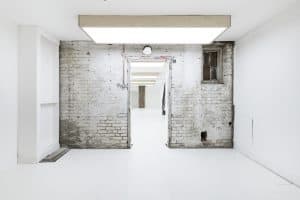 The affluency of Mayfair, the class of Marylebone, the style of Fitzrovia, the buzz of Soho and heritage of Covent Garden: each neighbourhood brings another quality to the world-famous quarter and what makes a West End such a great place for events is having so much to offer beyond just the venue.
Choices for pre and post-event entertainment are endlessly varied and there is always something new see, do or try. For tourists and those less familiar with the area, the West End is home to several iconic local attractions and landmarks as well as plenty of notable theatres (that is what it's famous for!) offering a broad selection of shows and activities to enjoy. Those attendees a little more local to the area may pay a visit to the theatre too of course; but they also might choose to take the opportunity and explore some of the West End's unique entertainment options, it's chic cafes, vibrant bars and word-class restaurants.
No matter how your West End venue guests would prefer to spend their leisure time, the perfect solution is likely to be just around the corner for them.
3. Stand out in London's beating heart
The West End is a hub for business and tourism alike, which is why it is often considered as the pulsing heart of London. There is so much energy, ambition and creativity around which all has the ability to make a serious impact on any West End venue or event. Here at Noho Venues we thrive off of the area's unique buzz and we find that being within such a hive of creativity is fantastic at helping encourage it.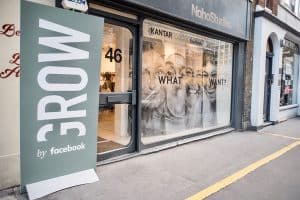 There's nowhere more suitable for hosting a stand-out event than in London's theatreland. Our West End event spaces, Noho Showrooms and Noho Studios, are prime to allow organisers to do just that. Both venues benefit from large storefront windows which can be totally customised – perfect for making a statement and ensuring your event is literally unmissable event for guests. Such a prominent slice of real estate is a rare find when it comes to West End event space too so hosting an occasion at such a sought-after location is guaranteed to make it a special one.
If you're looking for a West End venue for hire to make your next event extraordinary, our two stunning blank canvas spaces could be your answer. A flexible and stylish choice of venues, the dry hire spaces are suitable for a wide range of events from fashion shows to drinks receptions to art exhibitions. For more info you can check the spaces out here or if you'd like to get in touch with and questions or enquiries then go ahead and drop us a line at info@nohostudios.co.uk or call us on +44 207 637 5657.